harris video diaries gallery
Episode Four: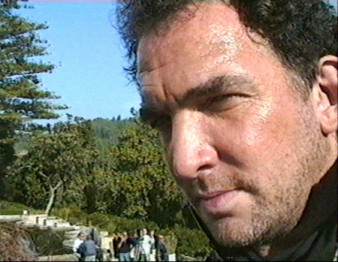 Big D at Bom Jardin:
At the end of a long Crimean shoot we film the remainder of 'Sharpe's Sword' in Portugal. Daragh waits at Bom Jardin for the 'arrival at Don Felipe's estate' scene.
Harris, Harper and Sharpe:
Sharpe reappears after a long convalescence to be presented with his repaired sword, the decoded message and a supply of paraffin and best brown paper.
James Purefoy and Stephen Moore:
James Purefoy [Spears] and Stephen Moore [Berkerley] in the courtyard of Bom Jardin waiting for the Sharpe convoy arrival scene.
Johnny points the way:
Oh show me the way to the curiously strong mints!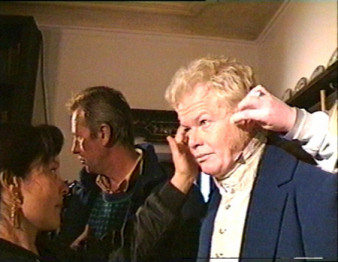 Simmerson checked:
Michael Cochrane [Simmerson] gets his final checks before the Harris/Candiddy scene in Don Felipe's library.