newsflash
November 2016
Dear Harris fans,
I trust this past year has treated you well and we all can look forward positively despite the world seemingly going a little crazy! Bringing a little sanity to 2017 is a Sharpe event still in its planning stages, something no Sharpe fan will want to miss!
All I can say is this will take place at War & Peace, Folkestone Racecourse, over the 28th & 29th July 2017. As plans get more advanced I will post news on this site and my Facebook groups 'Rifleman Harris Fan Site' and 'Sharpes Rifles'.
My last appearance of the year will be at The Toy Soldier Show and the London Plastic Modelling Show at the Islington Design Centre, Dec 3rd & 4th. Come along and get a Sharpe related Xmas present for that special person in your life.
The first appearance of the year will be the International Living history festival at Cressing Temple 8/9th April.
Stay Sharpe!
Jason 'Rifleman Harris' Salkey

Where's the Harris figure then? Euro Militaire 2016

At Military Odyssey 2016 photo by Barry Wilson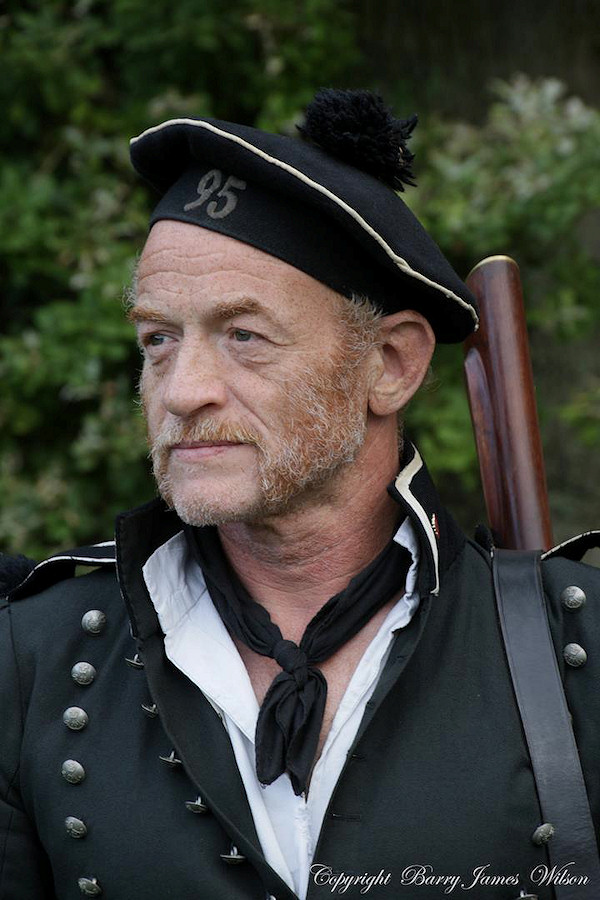 At Military Odyssey 2016 photo by Barry Wilson